Pin It now!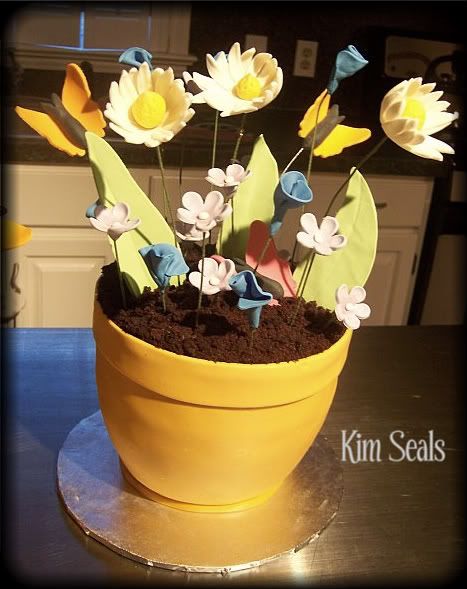 This cake was made for a bridal shower and came out wonderfully. To make this cake, I used a tutorial found on
Cake Central
. Yes, that's right, even I use tutorials :) It is how I have learned everything I know and I'm excited to share with you everything I find and learn. I only made one small change to the Cake Central tutorial to make this cake easier for me to make.
Instead of carving the pot from round cakes, I used the Pampered Chef, 5 cup glass measuring cup/Cake Pan. The
Wilton Wonder Mold Cake Pan
would work great too.
I decided to use this cake pan because the basic shape was already there. This gave me more control when carving. And don't forget to freeze that cake before you carve.
The "dirt" is crumbled chocolate cake. Oreo cookies are another great option.
I think this cake is so cute and I've wanted to try it out for a long time now. I hope you have as much fun as I did.
____________________________________________________________________________________________